KNORR Thai Sweet Chilli Jam 920 g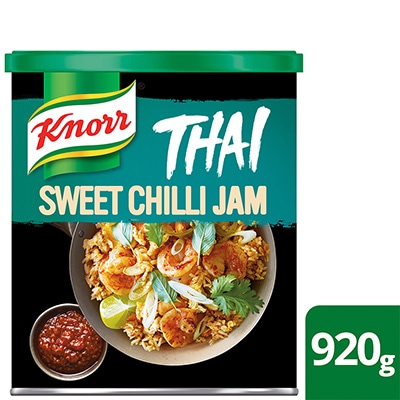 KNORR Thai Sweet Chilli Jam 920 g
How this product will help you
A traditional Thai sweet chilli paste made with quality ingredients such as fresh shallots and garlic, fried and blended with chillies and shrimps to produce a full-flavoured aromatic ingredient that is perfect with vegetables, meat or seafood.
This ready to use paste is bain-marie and freeze-thaw stable.
It does not contain artificial colours, added MSG and preservatives.