Roti Tacos with Chicken and Asian Slaw
A contemporary fusion of Thai and Mexican using spiced marinated chicken thighs with a delicious crunchy garnish of deep-fried chicken skin. Add a hint of freshness with crisp red and white cabbage.
Casual Dining
Poultry
Curries & Stir Fry
Main Meals
Local Favourites
Thai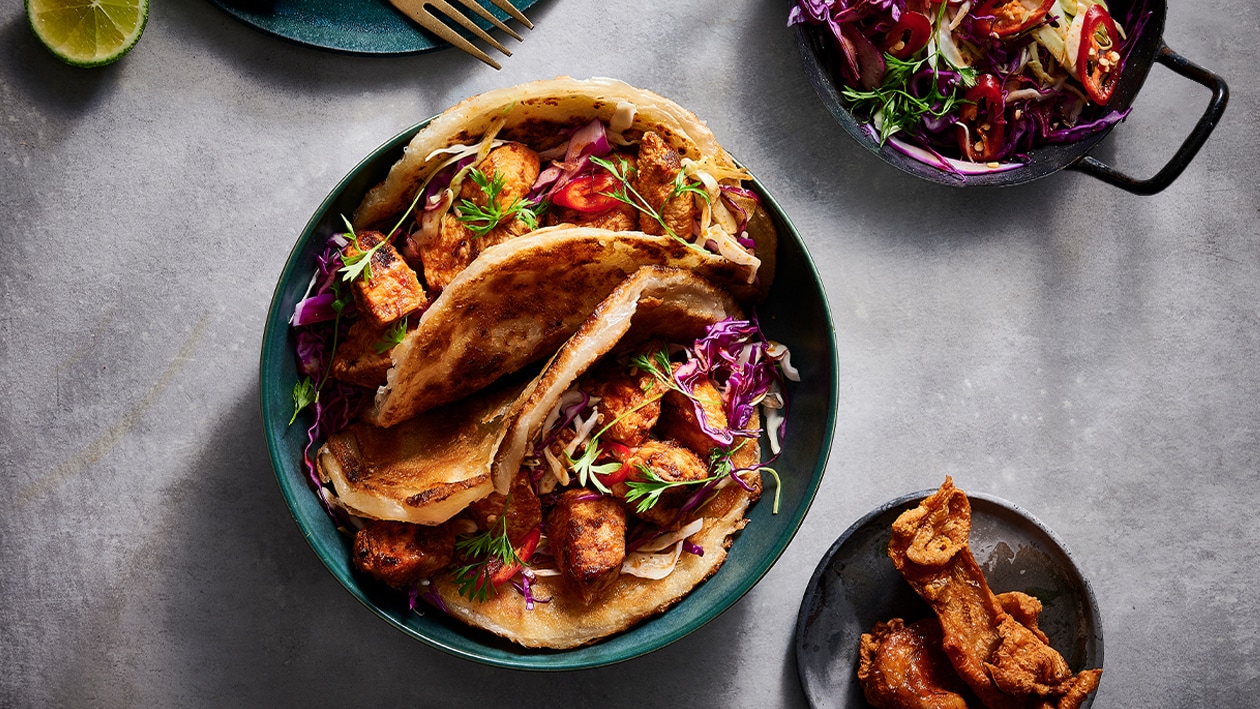 Preparation
Chicken

Remove skin from the chicken thighs and cut into small pieces. Set aside. 
Cut the chicken into small pieces and toss in KNORR Thai Curry Paste, oil and 75 ml water. Marinate for 1 hour. 
Deep fry the chicken skin at 170 degree Celsius until crispy and golden. Drain. 
Grill or pan-fry the chicken until cooked through.

Rotis

Fry the parathas in vegetable oil until golden and slightly crispy around the edges. Drain. 

Slaw

Shred the red and white cabbage and combine with chilli and coriander. 
Combine KNORR Lime Powder with 300ml of water and KNORR Sweet Chilli Sauce. Toss through the cabbage mixture.

To Serve

Divide the slaw mixture between parathas. Top with chicken and a sprinkle of crispy skin.

Tip

Parathas are available in Indian or most Asian grocery stores.