Middle Eastern Lamb Pizza
The combinations of flavours in the pizza sauce compliment the lamb perfectly. Take your pizza to the next level with this middle eastern inspired flavour twist
Aged Care
Lamb
Pizza
Main Meals
Local Favourites
Italian
Middle Eastern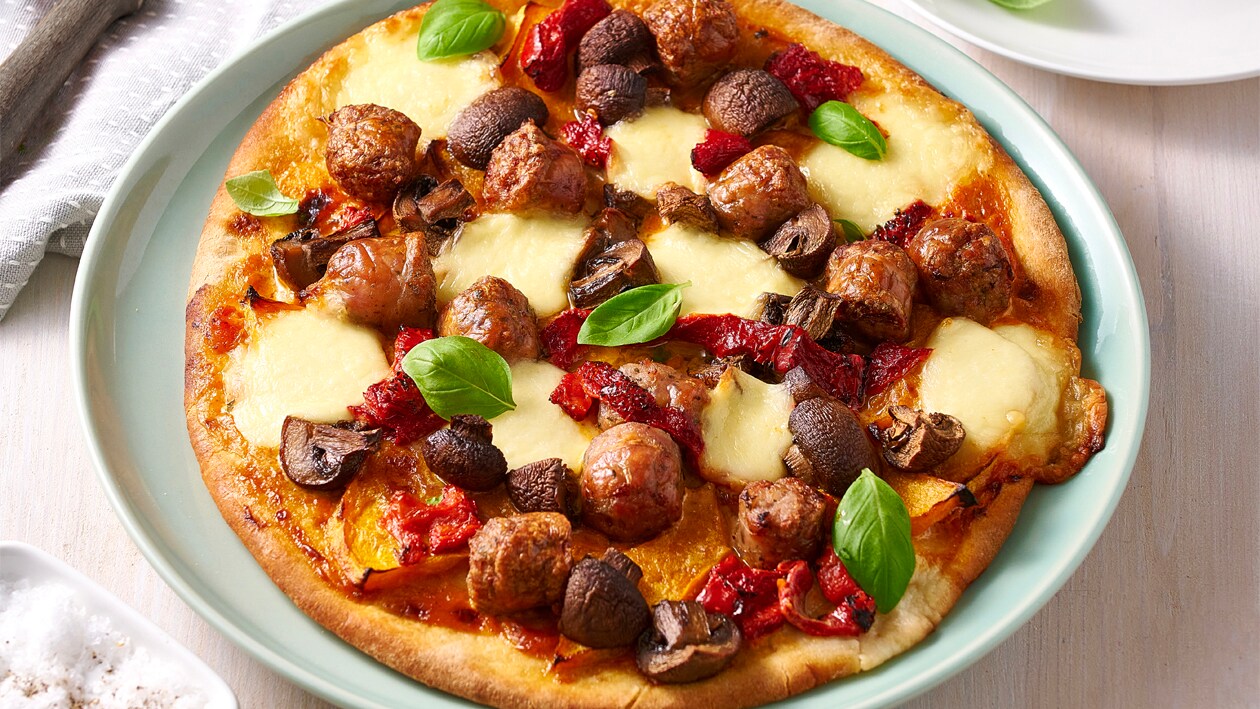 Ingredients per serve
Middle Eastern Lamb Pizza
Pizza Topping
KNORR Moroccan Sauce GF 2 kg
/g
250.0 g
0%
Pizza Sauce
KNORR Hollandaise Gluten Free Sauce 1 L
/g
100.0 g
0%
KNORR Italiana Pronto Napoli GF 4.15 kg
/g
200.0 g
0%
KNORR Intense Flavours Roast Umami 400 ml
/ml
30.0 ml
0%
To Assemble and Cook
25cm Pizza bases
/x
3.0 x
0%
Cherry tomato
/g
300.0 g
0%
Green olives
/g
75.0 g
0%
Pizza cheese
/g
500.0 g
0%
Pizza Topping
Pizza Sauce
To Assemble and Cook
Preparation
Pizza Topping

Thinly slice eggplant, place in a lined baking tray and drizzle with half the oil. Bake in a pre-heated combi oven at 180 degree Celsius for 15 minutes until tender. Keep warm.
Heat remaining oil in a large pan over high heat. Cook lamb mince for 10 minutes until liquid has evaporated. Add KNORR Moroccan Sauce and continue simmering for 5 minutes. Remove and cool slightly.

Pizza Sauce

Mix KNORR Hollandaise Sauce with KNORR Pronto Napoli and KNORR Intense Flavours Roast Umami until fully combined.

To Assemble and Cook

Spread sauce over pizza bases. Top with mince mixture, cherry tomatoes, eggplant, olives and cheese.
Bake in preheated combi oven at 200 degree Celsius for 20-25 minutes or until golden and crisp.
Slice and serve.