Braised Beef Ribs
Beef short ribs are a popular favourite on menus today. Zest up this easy to cook signature with a depth of flavour diners will love.
Casual Dining
Beef
Ribs & BBQ
Main Meals
Local Favourites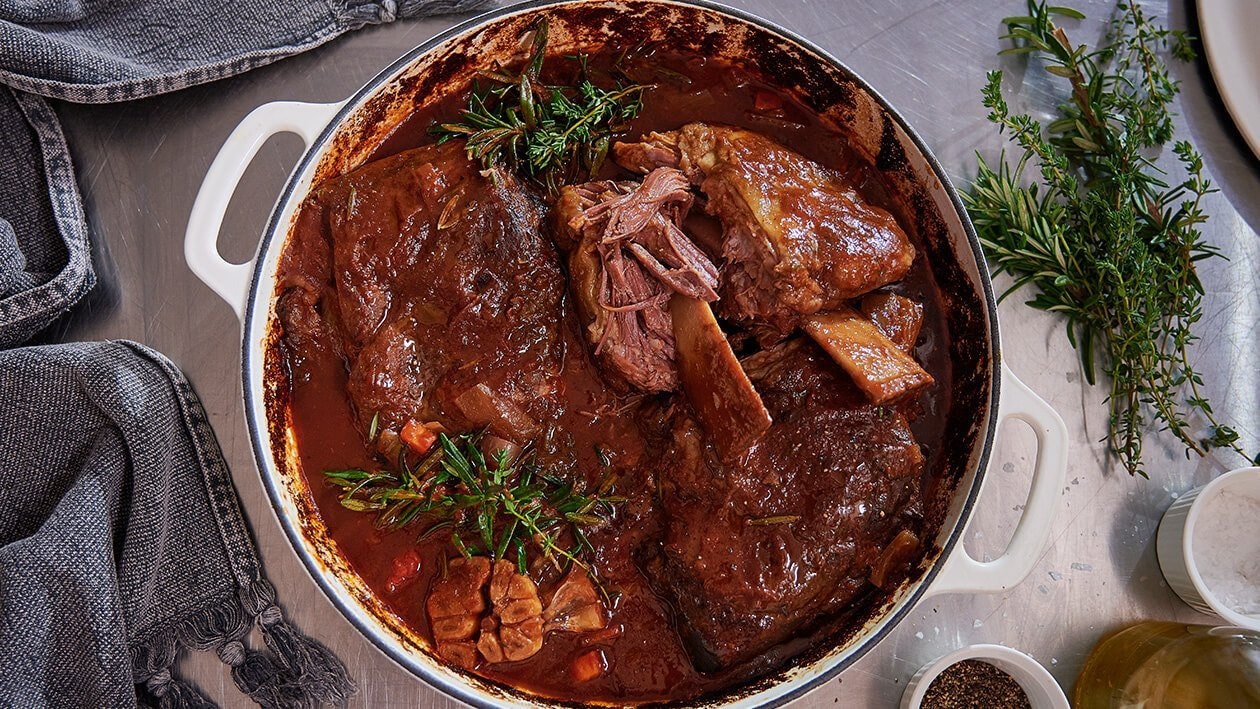 Ingredients per serve
Braised Beef Ribs
Method
Beef short ribs
/x
20.0 x
0%
Thyme sprigs
/g
15.0 g
0%
Rosemary sprigs
/g
10.0 g
0%
KNORR Tomato Powder 850 g
/g
120.0 g
0%
Method
Preparation
Method

Heat oil in a large pan over high heat. Add ribs, brown well (brown in batches if needed).Then place aside.
Chop all vegetables roughly and cut garlic head through the middle. Add vegetables and herbs to pan. Cook for 5 minutes over medium heat until starting to soften.
Pour in red wine, simmer and allow to reduce. Add KNORR Tomato Powder along with water, stirring to dissolve and combine. Bring to boil.
Transfer ribs to large baking dish. Pour over tomato sauce and vegetables. Cover tightly and cook in a combi oven at 150 degree Celsius for 3-4 hours or until meat is very tender. Alternatively, ribs can be cooked in the pan on the stovetop, covered, for 3-4 hours rather than combi oven if desired.
Serve ribs with accompaniments such as mashed potato, roasted pumpkin slices and sautéed baby beans.