Moroccan Lamb Meatballs
A perfect balance of tomato with the spices of Moroccan sauce helps add flavour, yet keeps the dish mild to suit the palates of aged care residents.
Aged Care
Lamb
Main Meals
Local Favourites
Middle Eastern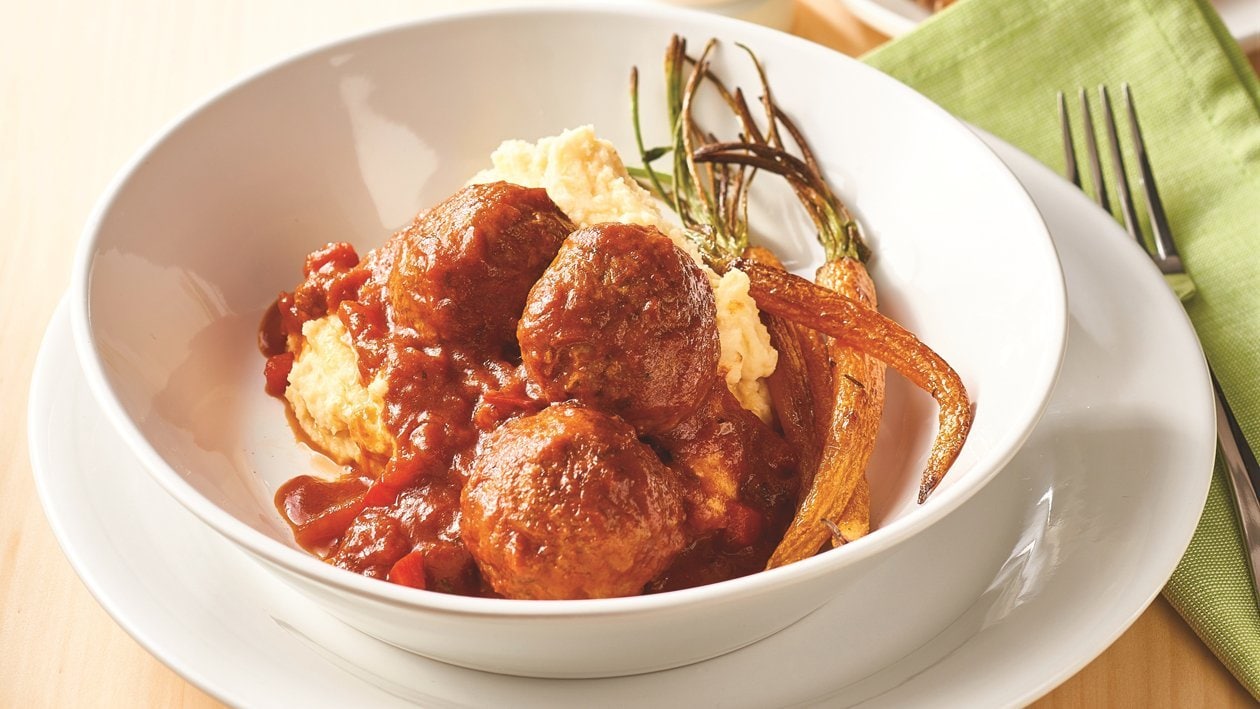 Ingredients per serve
Moroccan Lamb Meatballs
Lamb Meatballs
Grated Carrot
/g
100.0 g
0%
Moroccan Sauce
Diced Capsicum
/g
100.0 g
0%
KNORR Moroccan Sauce GF 2 kg
/g
400.0 g
0%
Polenta Mash
Butter, unsalted
/g
50.0 g
0%
Parmesan, grated
/g
50.0 g
0%
Lamb Meatballs
Moroccan Sauce
Polenta Mash
Preparation
Lamb Meatballs

Combine lamb, onions and carrot together and form into 50g meatballs.
Place on an oven tray and cook at 180C for 5 minutes or until browned.

Moroccan Sauce

Heat oil in a large sauce pan and lightly cook the capsicum.
Combine KNORR Pronto Napoli and KNORR Moroccan Sauce GF, pour over the meatballs and continue to cook covered in the oven for an additional 30 minutes at 160 degree Celsius.

Polenta Mash

Bring water to the boil. Add butter and polenta, cook for 2 minutes.
Remove from heat, add KNORR Instant Mashed Potato Mix and parmesan.

Serving Suggestion

Serve with sliced brown bread, butter and a vegetable salad.

Tip – Turn meatballs into rissoles or savoury mince as an option.