KNORR Aromat Seasoning 1 kg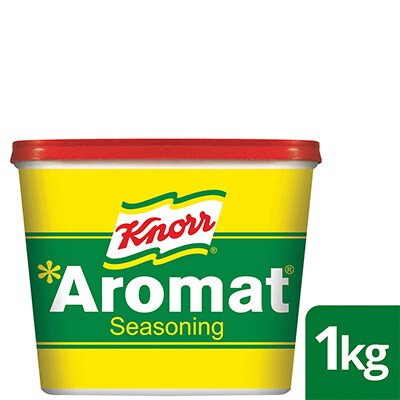 KNORR Aromat Seasoning 1 kg
How this product will help you
A finely balanced, all in one blend of herbs, spices, and aromatics.
This versatile all-purpose seasoning is ideal for professional chefs.
A great savoury flavour boost for roasted vegetables, salt & pepper squid, chips, chicken, and much more.
More Product Information
All product information
Benefits & Allergen Information
Suitable for Vegetarians
Ingredients
Salt, flavour enhancer (621), lactose (from milk), wheat starch, yeast extract, vegetable fat, onion powder, anti-caking agent (552), garlic powder, colour (turmeric), onion dried, mushroom powder, spices, herbs.