Crispy Squid with Zingy-lime-daise
Snacks and finger foods are a great way to bump up your menu (and profit margins;), especially with the all-day favourite seafood - squid. Add flavour excitement with new dips options, like this zingy lime hollandaise.
Cafe/Takeaway
Casual Dining
Seafood
Main Meals
Snacks & Sides
Local Favourites
American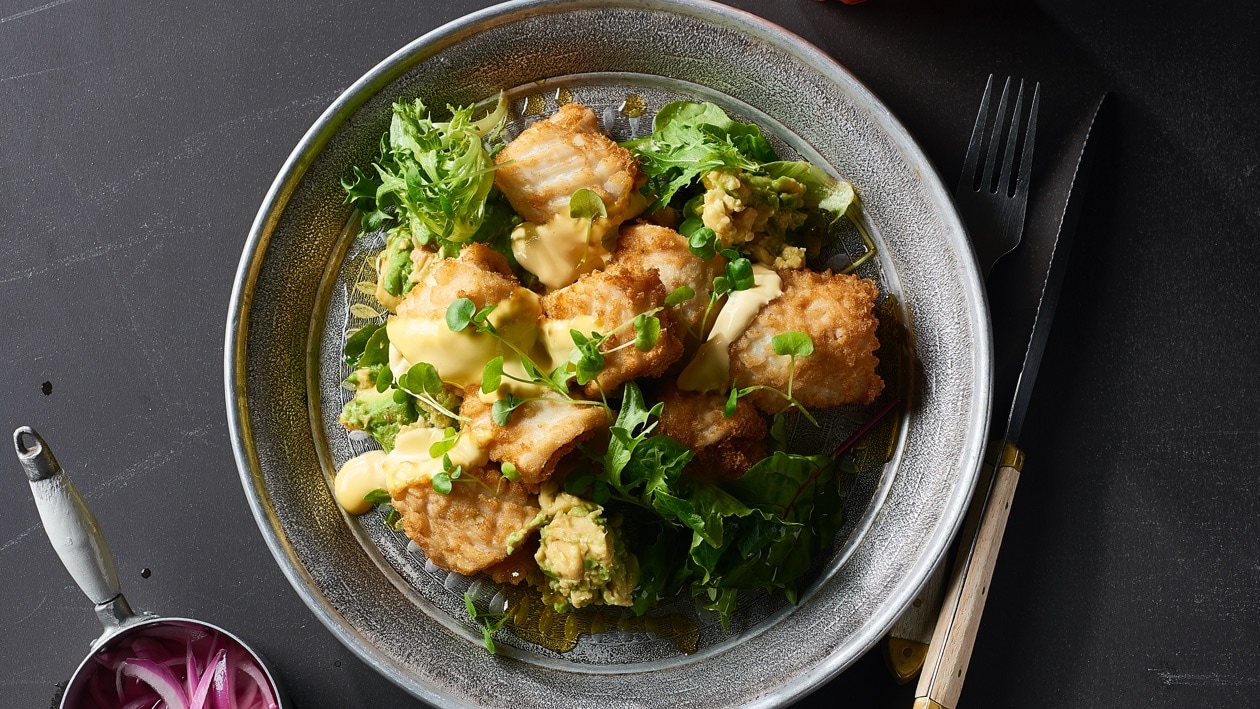 Ingredients per serve
Crispy Squid with Zingy-lime-daise
Method
Squid tubes
/kg
2.0 kg
0%
Plain Flour GF
/g
50.0 g
0%
Soda bicarbonate
/g
5.0 g
0%
KNORR Thai Lime Powder 500 g
/g
30.0 g
0%
KNORR Hollandaise Gluten Free Sauce 1 L
/ml
800.0 ml
0%
Method
Preparation
Method

Pre-heat deep fryer to 190 degree Celsius.

Take squid tubes and split tube. Clean and score, then cut into strips.
Take a medium bowl and make the batter. Sieve both flours and bi-carb together. Add in ice water until desired consistency.
In a small pot place the KNORR Hollandaise Sauce GF and the KNORR Thai Lime Powder. Mix together and heat slowly.
Coat the squid strips in the batter and then slowly place in the deep fryer. Cook until golden brown. Let drain and serve.
Serve with a wedge of lime at the side.