Creamy Mustard Sauce
A twist on a classic condiment, this textured, earthy mustard sauce turns roast pork in to a festive favourite.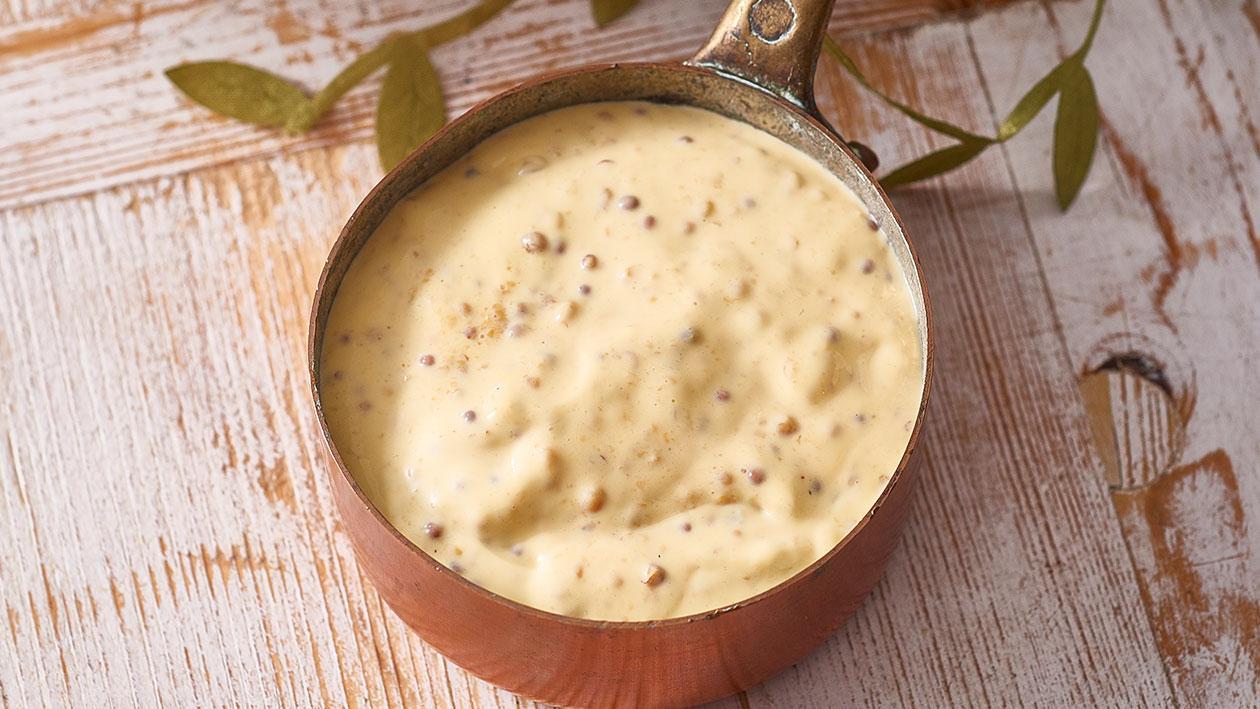 Preparation
Method

Combine KNORR Garde d'Or Hollandaise Sauce, thin cream and COLMAN'S Wholegrain Mustard in a saucepan and bring to a simmer. Serve.

Tip

For a perfect crackling pour boiling water over the skin and pat dry. Place in cool room overnight, uncovered. Rub with oil and salt and start in a hot oven over 220 degree Celsius.