Tomato Chilli Relish
Add some authentic Thai flavour with this traditional sweet chilli taste.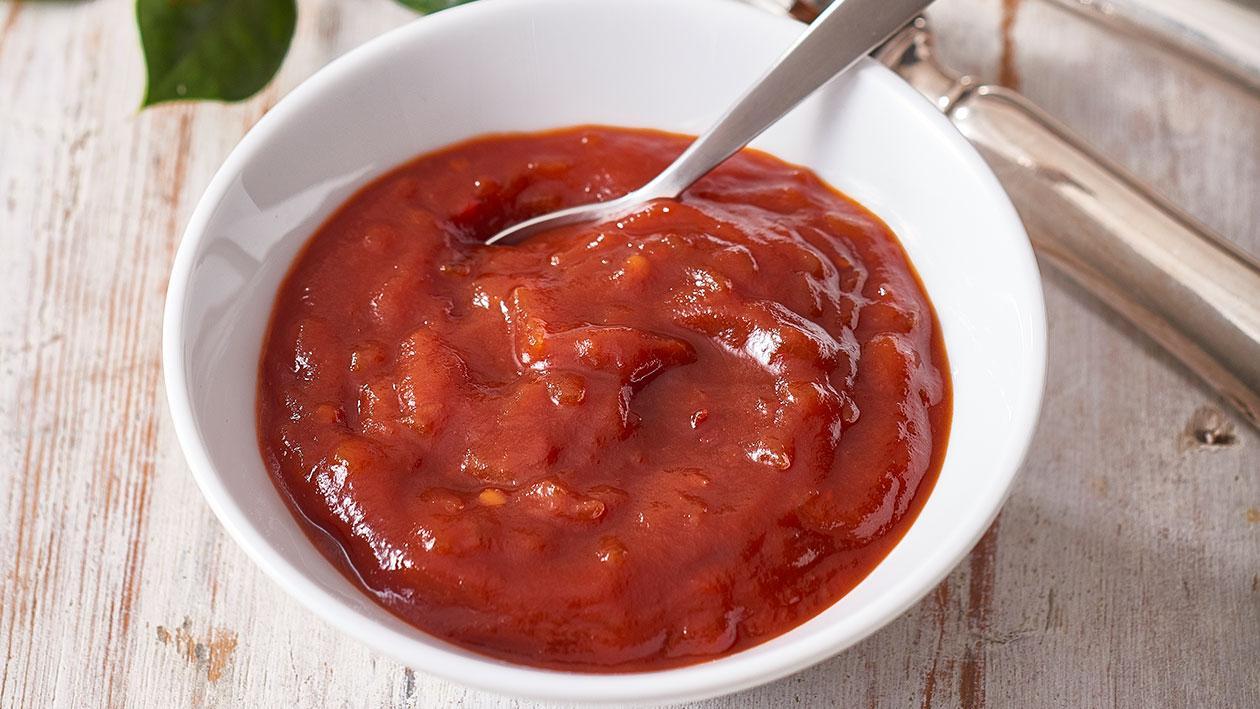 Preparation
Method

Spread KNORR American Tomato Chilli Relish GFevenly over ham and bake in oven at 160 degree Celsius for 45 minutes, basting when required.

Tip

To remove the skin, carefully push your fingers under the skin. Once done, score the ham 1cm deep using a sharp knife, forming a diamond pattern.