Smoked Pumpkin Hash
If you can't be bothered to make nice smooth mash, stop half way through mashing, then call it hash. Give it a little pan fry. Easy!
Cafe/Takeaway
Casual Dining
Vegetables
Snacks & Sides
Local Favourites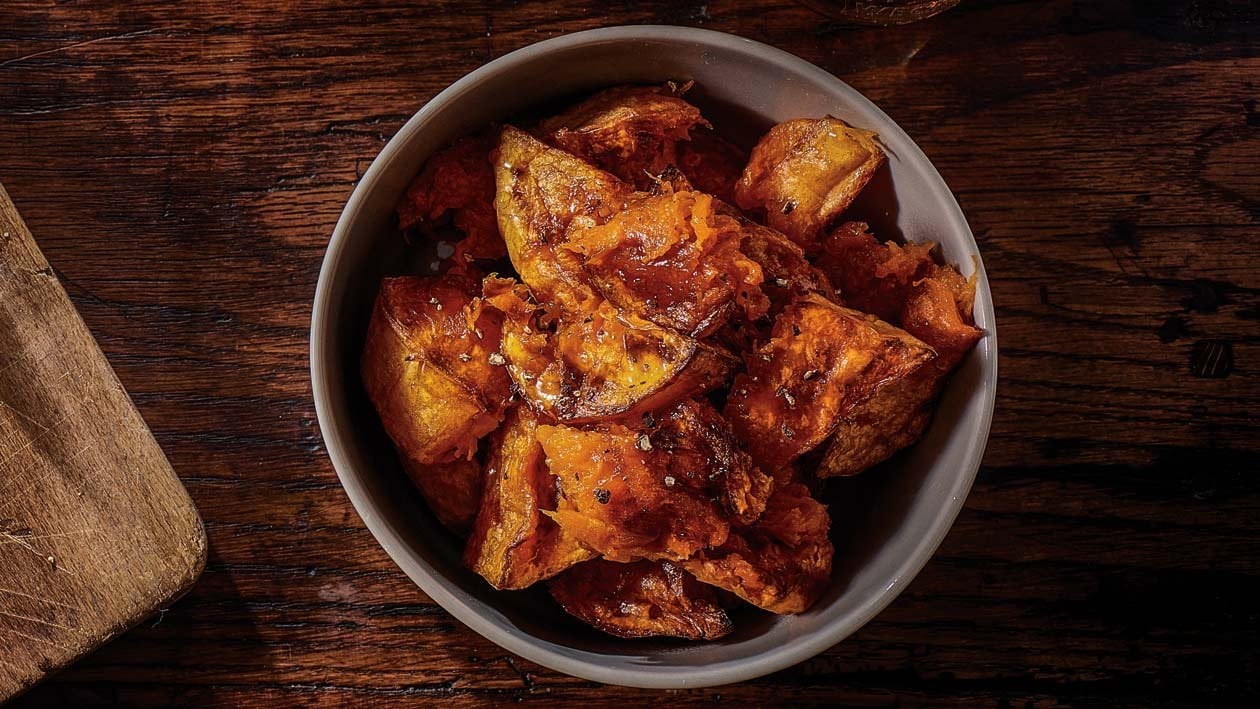 Ingredients per serve
Method
Cracked black pepper

1.0 g
Preparation
Method

Peel, deseed and roughly chop the pumpkin. Place on trays and drizzle with oil and maple syrup. Season with salt and pepper.
Soak the wood chips in water for 2 hours, drain and place in a lined pot with foil. Heat until smoking.
Place the smoking chips and pumpkin in the combi without the fan on at 150 degree Celsius and cook until the pumpkin is soft.
Remove and lightly mash the pumpkin before finishing with a quick flash in the frying pan.