Slow Cooked Mexican Beef Cheeks
Beef cheeks are a relative cheap secondary cut which are always popular on a menu, especially in the cooler months. Add an interesting gentle spice flavour for something different.
Casual Dining
Beef
Stews & Casseroles
Mexican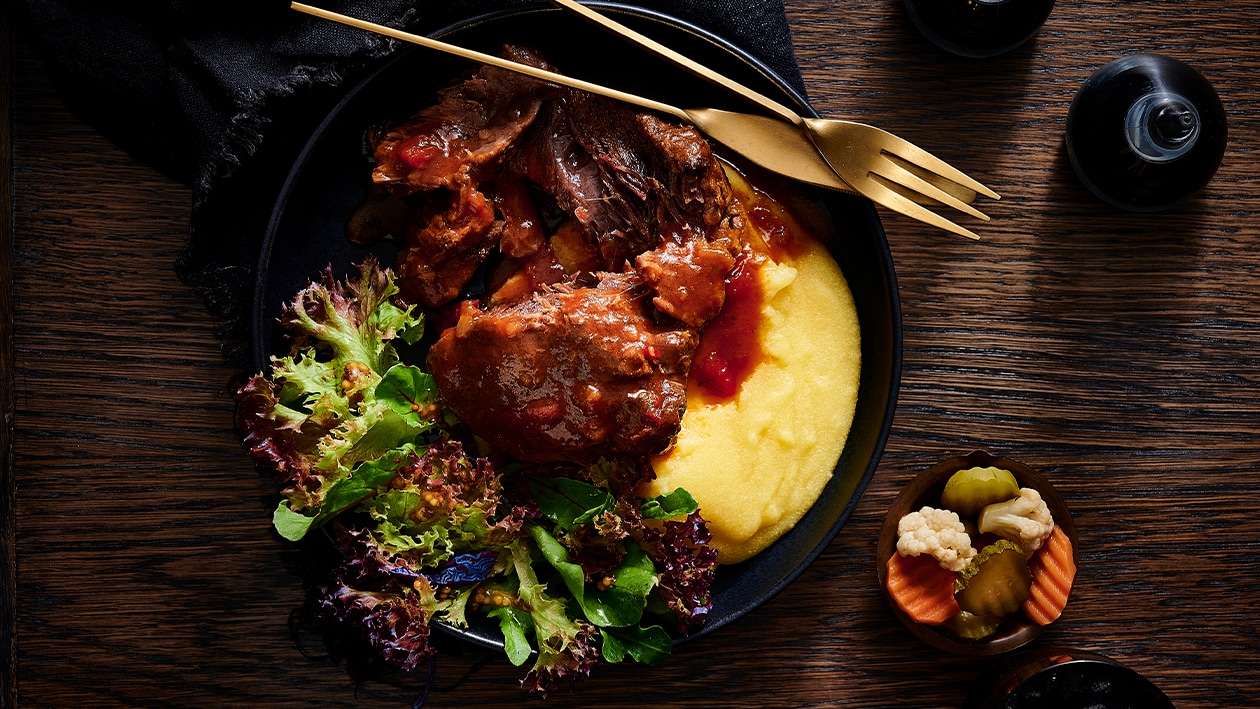 Ingredients per serve
Slow Cooked Mexican Beef Cheeks
Beef Cheeks
Ground cumin
/g
15.0 g
0%
Ground coriander
/g
10.0 g
0%
To Cook
KNORR Mexican Chunky Salsa Mild GF 1.95kg
/g
500.0 g
0%
Beef Cheeks
To Cook
Preparation
Beef Cheeks

Rub beef cheeks with combined spices and marinate for 30 minutes.
Heat oil in a large pan and brown cheeks. 

To Cook

Mix KNORR Beef Booster with 800 ml warm water, whisking until combined. Add to pan along with. Simmer for 2-3 hours until cheeks are extremely tender.

To Serve

Serve beef cheeks and sauce with soft polenta, salad and pickled vegetables.

Tip

If beef cheeks are unavailable, you can substitute with chopped chuck or casserole steak.