Mango Chicken Salad
Sweet mango flavours perfectly complement each other in the dressing and the fresh salad; our chefs love this one for a summery treat and we know your customers will too!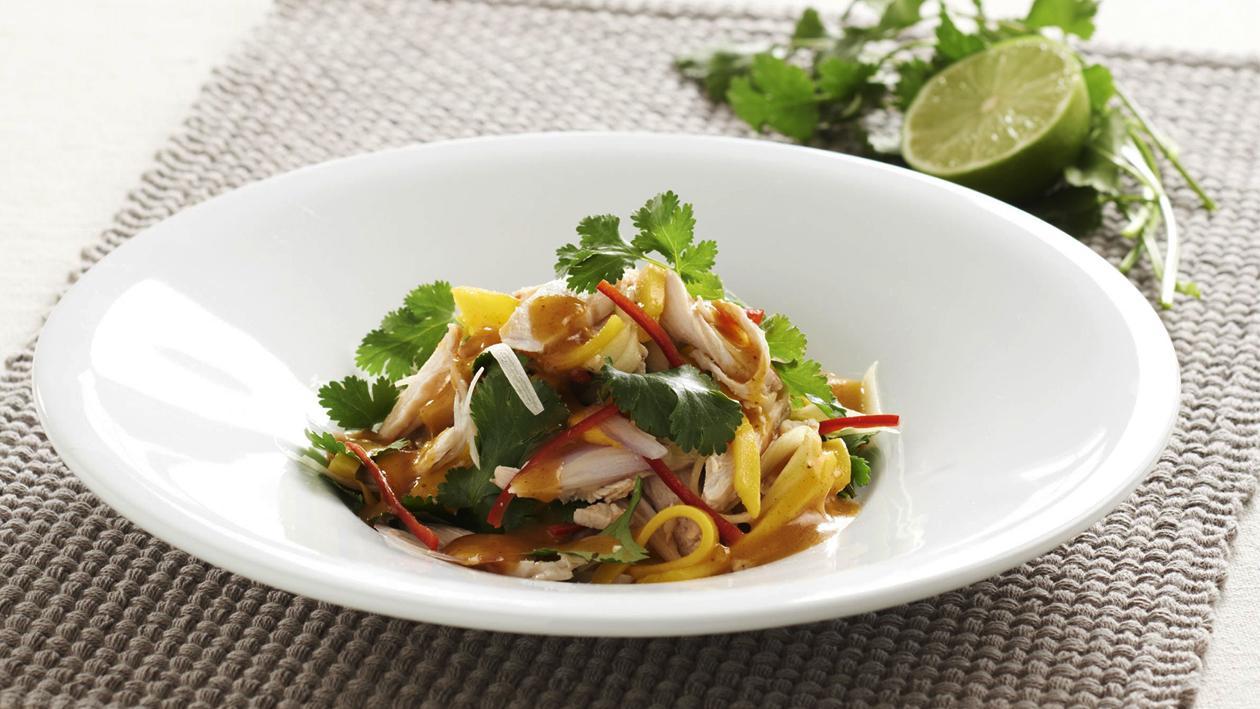 Ingredients
For the Chicken
For the Dressing
For the Salad
Mango, peeled, chopped

600 g

Eschallots, red, finely sliced

100 g
To Finish
Preparation
For the Chicken

Add the oil to the pan and BBQ the chicken until lightly golden and cooked through.
Remove from heat and shred.

For the Dressing

Combine the KNORR Patak's Mango Chicken Sauce, vinegar, KNORR Patak's Sweet Mango Chutney and oil together.

For the Salad

To make the salad toss the mango, coriander, chilli, cucumber and eschalots together.
Add the shredded chicken.

To Finish

Place the salad in a small bowl and drizzle with the prepared dressing.
Serve with lime quarters.