Lamb Meatloaf Wellington with Wholegrain Mustard Gravy
This dish is a combination of meatloaf and traditional beef wellington to give a new twist to the popular classics.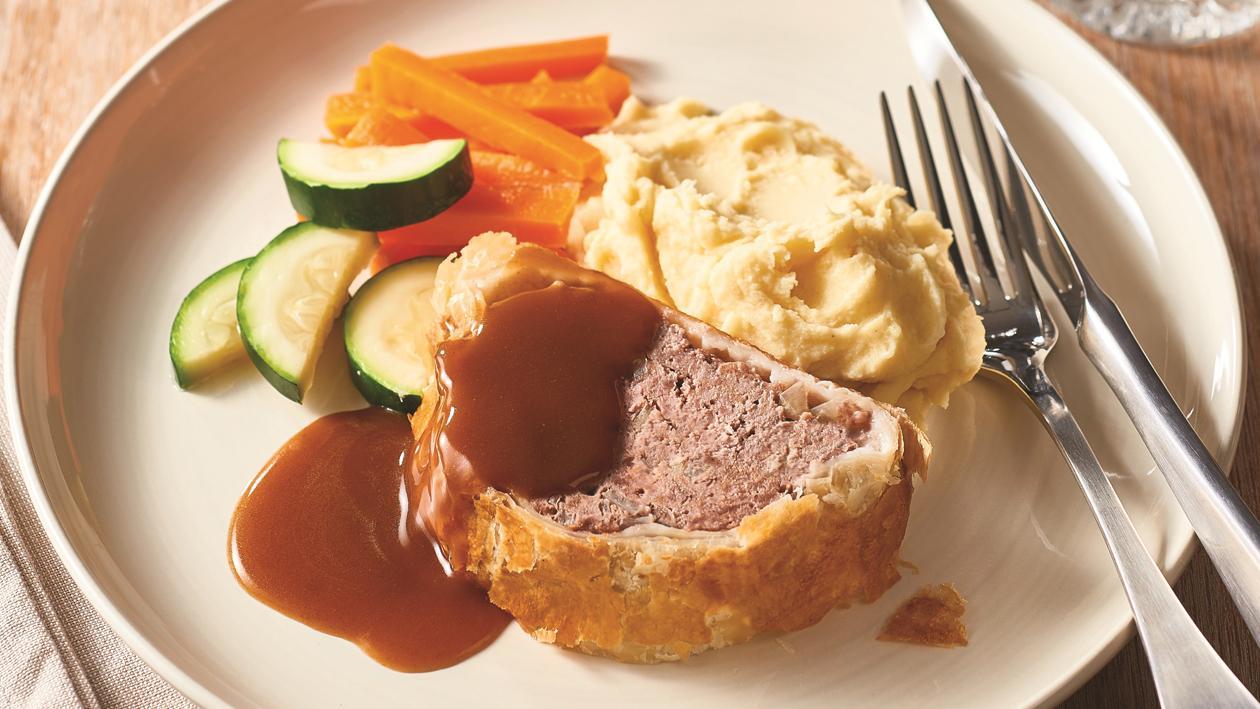 Ingredients
Meatloaf Wellington
Wholegrain Mustard Gravy
Preparation
Meatloaf Wellington

Combine the lamb and sausage mince together with onions and KNORR Garlic Puree. Form into a large sausage.
Lay the pastry flat, place meat into the centre and wrap the pastry around so it resembles a large sausage roll.
Place in the oven at 160C and bake for 45 minutes or until cooked in the centre.
Remove and keep hot.

Wholegrain Mustard Gravy

Serving Suggestion

Tip – This recipe can be adapted to make individual Lamb Wellingtons also.