Lamb Meatloaf Wellington with Wholegrain Mustard Gravy
This dish is a combination of meatloaf and traditional beef wellington to give a new twist to the popular classics.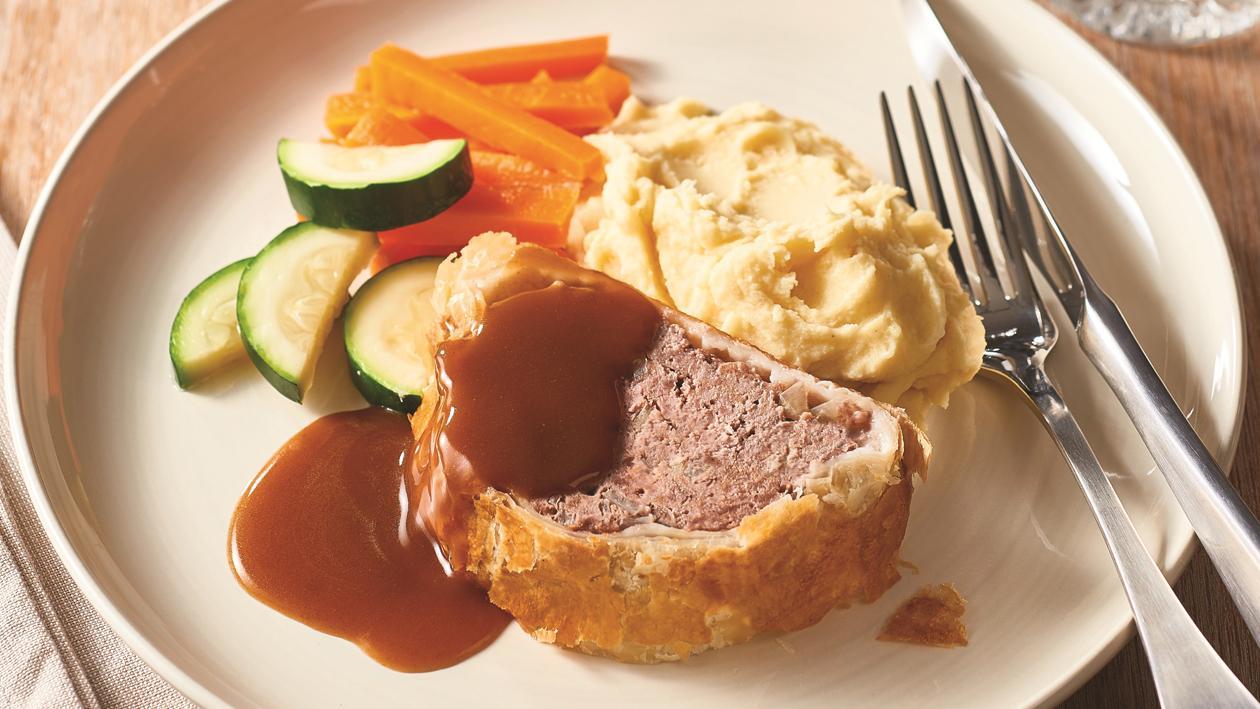 Ingredients
Meatloaf Wellington
Wholegrain Mustard Gravy
CONTINENTAL Professional Rich Brown Gravy 2 kg

60 g
Preparation
Meatloaf Wellington

Combine the lamb and sausage mince together with onions and KNORR Garlic Puree. Form into a large sausage.
Lay the pastry flat, place meat into the centre and wrap the pastry around so it resembles a large sausage roll.
Place in the oven at 160C and bake for 45 minutes or until cooked in the centre.
Remove and keep hot.

Wholegrain Mustard Gravy

Heat water in a large pot and add CONTINENTAL Rich Brown Gravy, whisk until it thickens.
Add COLMAN'S Wholegrain Mustard and set aside for use.

Serving Suggestion

Serve with an extra pinch of Colman's Wholegrain Mustard, steamed carrots and zucchini.

Tip – This recipe can be adapted to make individual Lamb Wellingtons also.