Cinnamon Doughnut Brulee Pudding
Take a brulee and hide a cinnamon doughnut at the bottom. It's a great surprise all in one.
Aged Care
Desserts
Local Favourites
Other European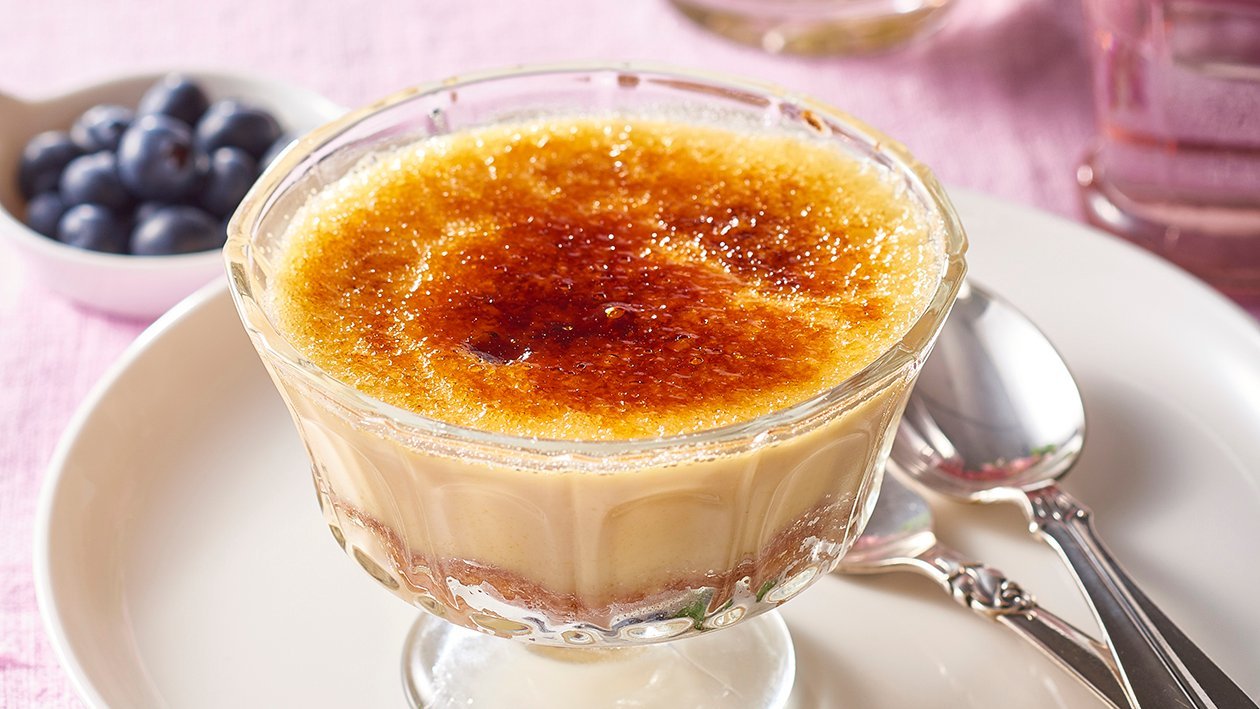 Ingredients per serve
Cinnamon Doughnut Brulee Pudding
Method
Cinnamon doughnuts
/x
5.0 x
0%
Caster Sugar, To Serve
/
0.0
0%
Method
Preparation
Method

Bring the milk to the boil and whisk in CARTE D'OR Crème Brulee Mix, then add the cream.
Slice the doughnuts in half and place in a large tray, pour over the crème brulee mixture and refrigerate until set.
Sprinkle sugar over the brulee mixture and place under a grill on high until the sugar caramelises. Serve.

Chef Tip

This dessert can also be presented in glasses as shown.