Chicken Parmigiana Soup
Getting your residents to eat protein can sometimes be difficult but they sure do love a hearty soup. Adding chicken to this recipe means this soup can also be served as a main meal.
Aged Care
Poultry
Soups
Local Favourites
Italian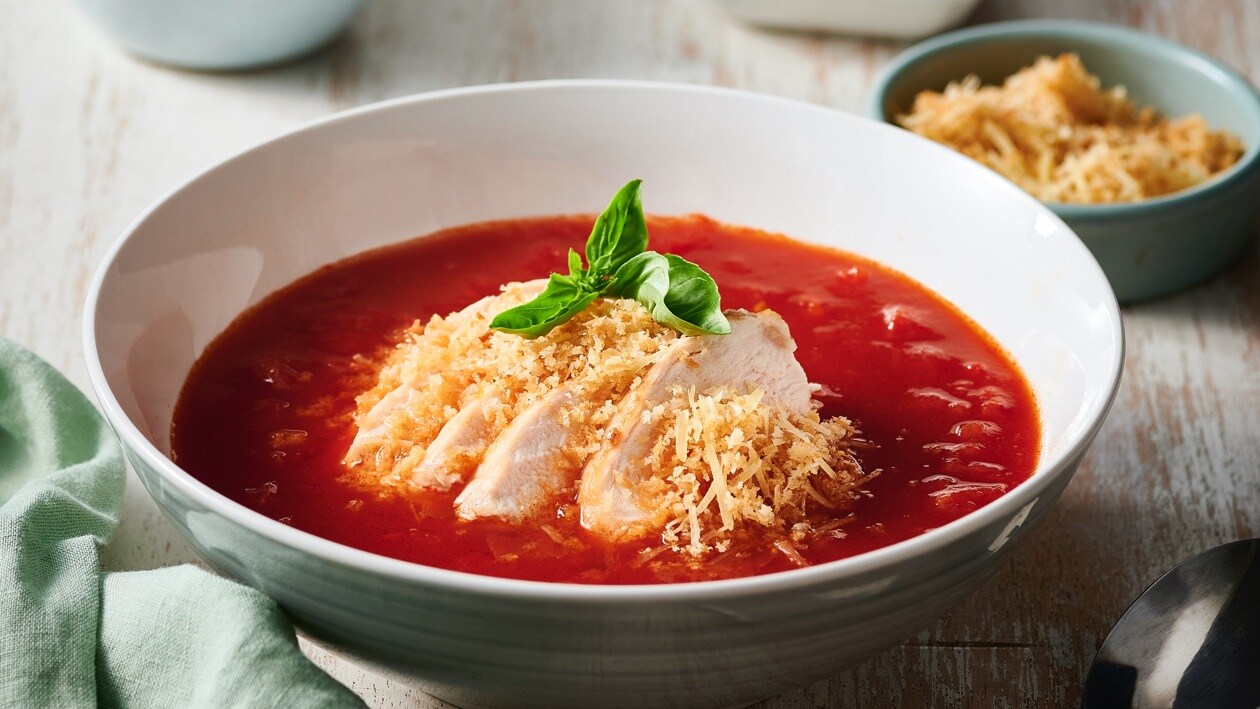 Ingredients per serve
Chicken Parmigiana Soup
Method
KNORR Italiana Pronto Napoli GF 4.15 kg
/g
750.0 g
0%
Chicken breasts, trimmed
/g
750.0 g
0%
Panko breadcrumbs
/cup
1.0 cup
0%
Method
Chicken breasts, trimmed

750.0 g

Panko breadcrumbs

1.0 cup
Preparation
Method

Combine KNORR Chicken Booster with KNORR Italiana Pronto Napoli and 1.25 l boiling water.
Pan fry or grill chicken breasts. Rest, then thinly slice.
Heat oil in a frying pan over medium heat. Add breadcrumbs and cook until golden. Cool slightly then toss with finely grated parmesan.

To Serve

Divide soup between serving bowls. Top with sliced chicken and sprinkle with cheesy crumb mix and basil leaves.