Bolognese Baguette
America collides with Italy with this fun favourite. One for all menus. It's like loading your garlic bread with the Bolognese at the table, (just without your mother yelling at you to stop playing with food).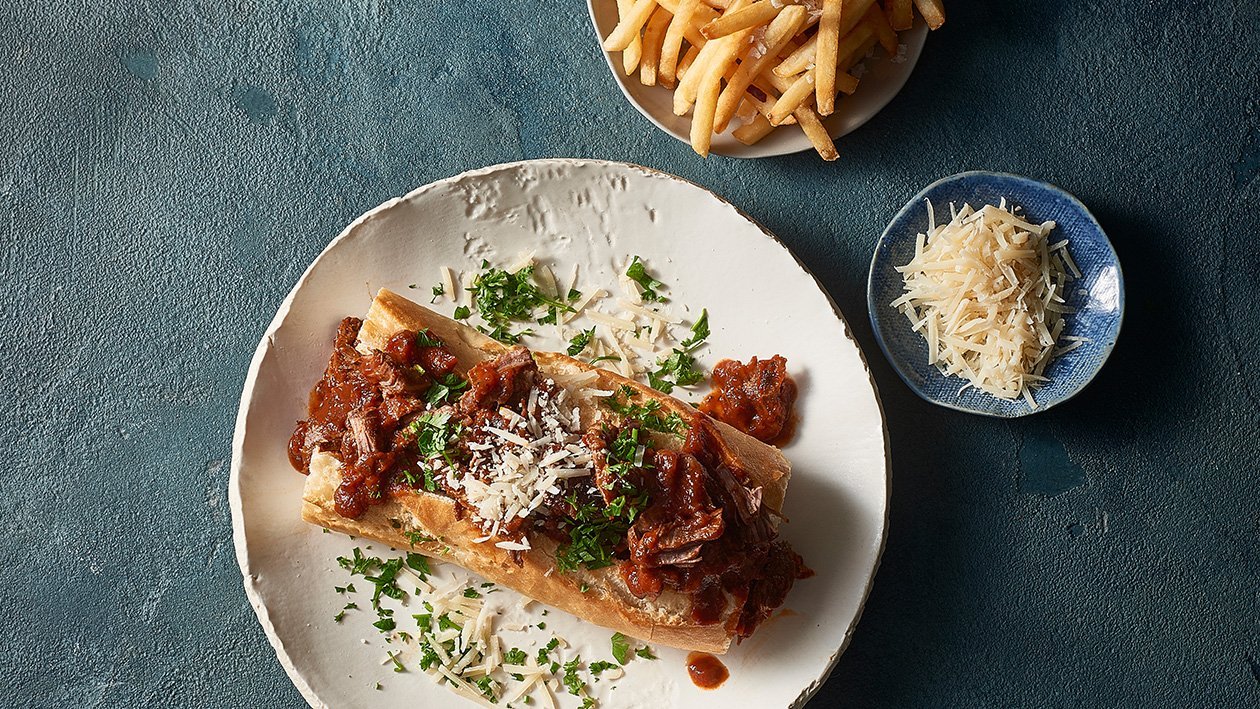 Ingredients
Method
Parmesan cheese, grated

200 g
To serve
Preparation
Method

Sauté the beef mince and onion until almost cooked.
Add in the KNORR Italiana Bolognese Sauce and simmer for 10 minutes.

To serve

Spoon the mixture over warmed and sliced ciabatta rolls, and add freshly grated parmesan cheese and parsley.