Smoked Trout Brandade
This smoky, creamy dish is an undisputed favourite in a traditional provincial kitchen. Easy to prepare, it can be made ahead and warmed on serving. Serve with plenty of crusty bread.
Casual Dining
Seafood
Snacks & Sides
Other European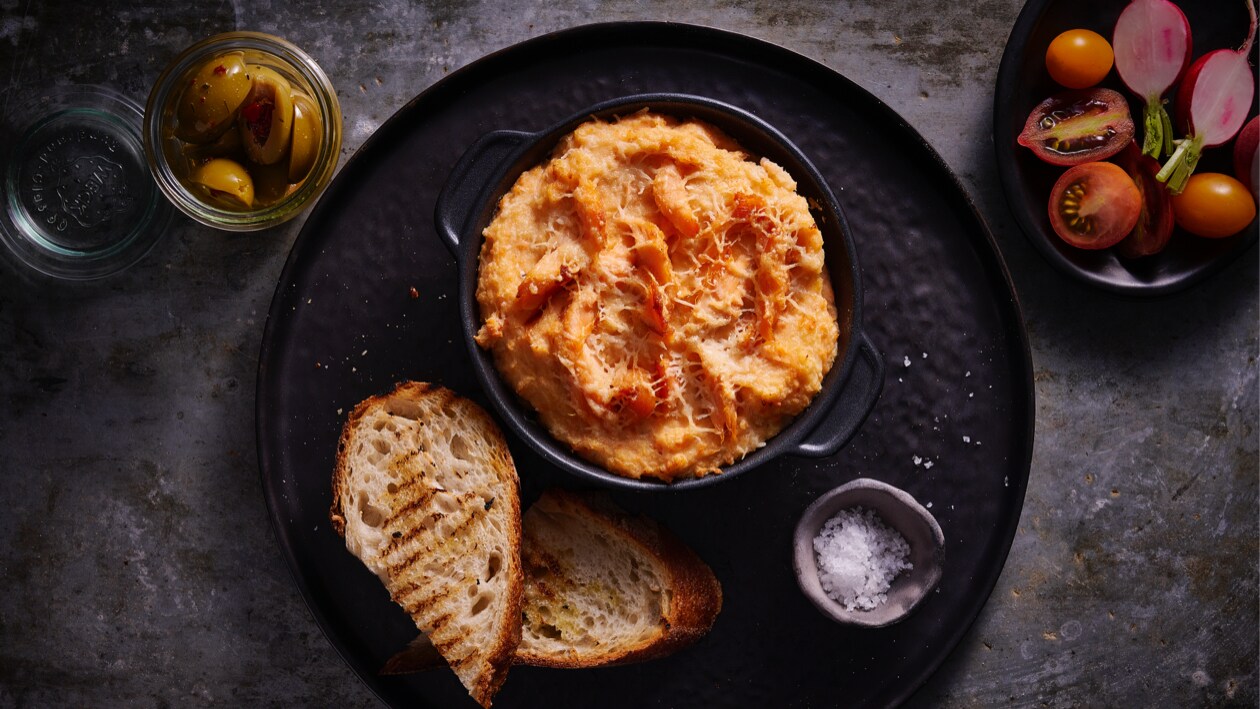 Ingredients per serve
Smoked Trout Brandade
Smoked Trout
Smoked trout fillet
/g
750.0 g
0%
Garlic cloves
/x
4.0 x
0%
Lemon rind strips
/g
5.0 g
0%
Potato Mash
KNORR Intense Flavours Roast Umami 400 ml
/ml
20.0 ml
0%
KNORR Potato Flakes GF 4kg
/g
200.0 g
0%
To Prepare
Olive oil
/ml
125.0 ml
0%
Smoked Trout
Smoked trout fillet

750.0 g
Potato Mash
To Prepare
Preparation
Smoked Trout

Place smoked trout in a pan with garlic, lemon rind, thyme and milk. Bring to the boil, reduce the heat and simmer over low heat for 5 minutes. Cool for 10 minutes, then strain, reserving trout and milk and discarding aromatics. Flake trout, removing any skin and bones.

Potato Mash

Return milk to stove with KNORR Intense Flavours Roast Umami, bring to the boil again, remove from the heat and add KNORR Potato Flake Whisk until thick and smooth.

To Prepare

Place half the flaked trout in a food processor then gradually add oil and continue until emulsified.
Fold through mashed potato and remaining trout, season.
Transfer to serving ramekins. Cover and refrigerate overnight.

To Serve

Bring ramekins to room temperature. Sprinkle with finely grated parmesan and grill until cheese has melted.
Serve brandade with sliced baguette, tomatoes, radishes and split olives.