This dish is just as easy to cook as a traditional lamb roast but with a great twist on the all time favourite. A mild curry-flavoured crust on the lamb adds interest and Knorr Patak's Korma Sauce makes for a perfect sauce. Great served with mashed potatoes and steamed veggies or steamed rice.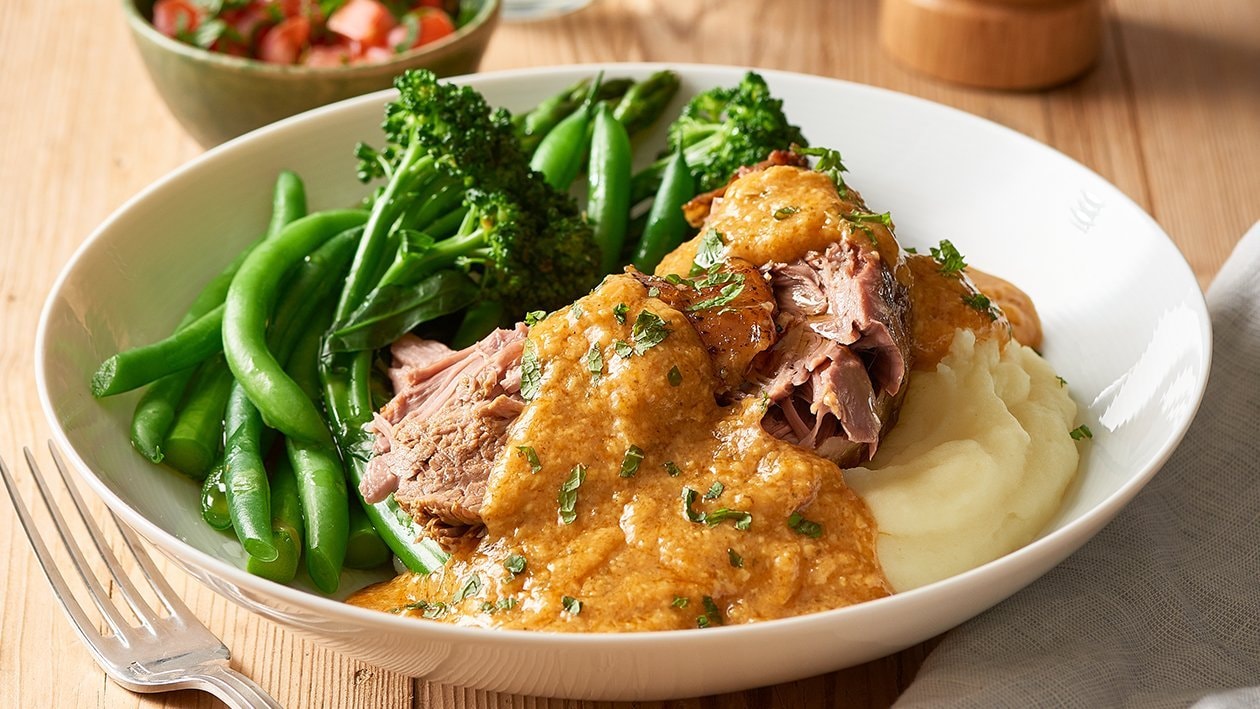 Ingredients
Method
Lamb shoulders (2kg)

2.0 x

Water (for mash)

550.0 ml
Serving Suggestion
Steamed vegetables, to serve

Tomato coriander raita, to serve
Preparation
Method

Combine Knorr Patak's Mild Curry Paste and oil and spread all over lamb shoulders. Place lamb in large baking trays. Marinate for several hours.
Cook lamb shoulders, covered well with foil, in a combi oven at 160°C for 4-5 hours. Uncover, increase heat to 180°C and cook for further 30 minutes until well browned. Remove and allow to cool slightly before roughly shredding the meat off the bone. Set aside.
In a pot, bring water and salt to the boil. Once boiled remove from heat and add in the milk and Knorr Potato Flakes. Whisk until combined, sit for 2 minutes then whisk again.
Meanwhile heat Knorr Patak's Korma Sauce and water in a large saucepan over medium heat. Simmer for 5 minutes until slightly reduced.

Serving Suggestion

Serve lamb with korma sauce, accompanied with steamed vegetables, potato mash and tomato coriander raita.