Slow Cooked Lamb Shoulder
Tender, slow-cooked meat, served flaked with simple roasted or steamed vegetables is a classic dish that's everyone's favourite.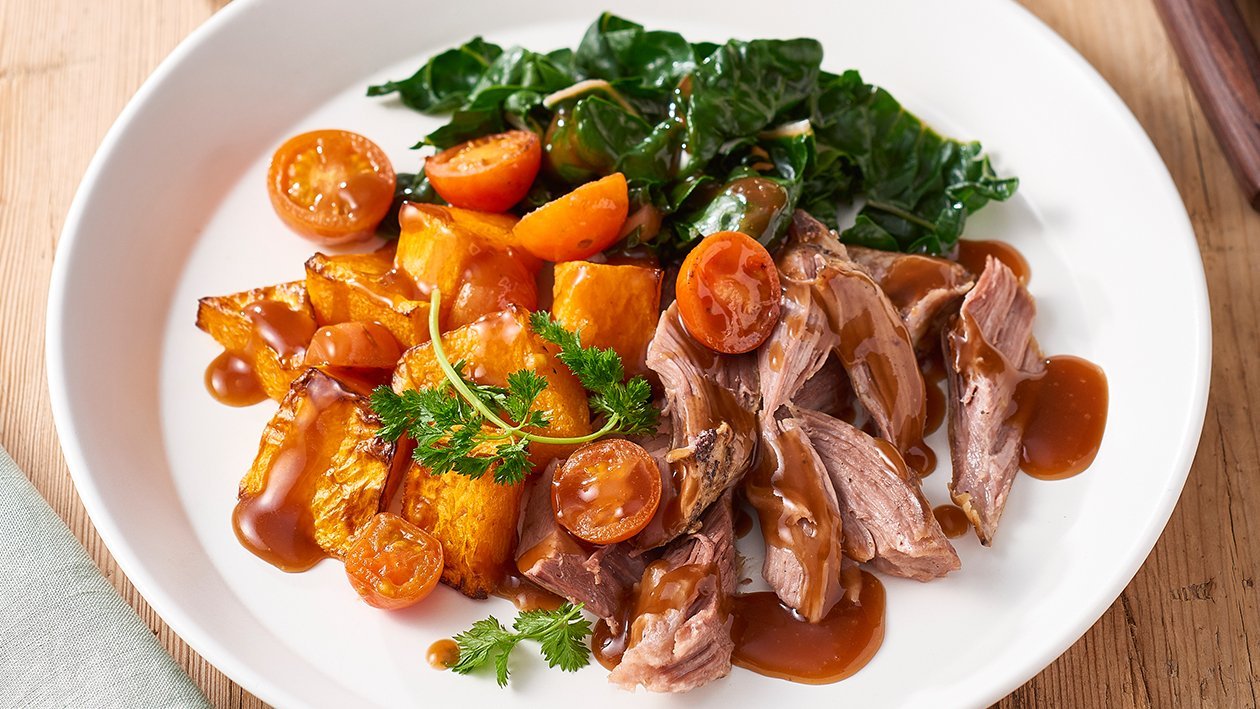 Ingredients
Method
Salt and cracked black pepper

Onions, roughly chopped

3 x

Carrots, roughly chopped

3 x

Celery stalks, roughly chopped

3 x

Roasted vegetables, to serve

1 kg

Wilted silverbeet, to serve

500 g
Preparation
Method

Heat oil on stovetop in a large baking dish over high heat. Season lamb with salt and pepper and cook in baking tray for 10 minutes, or until well browned all over. Remove and set aside.
Return baking dish to stovetop. Add vegetables and cook for 5 minutes until browned.
Return lamb to baking dish and add bay leaves, dried rosemary and KNORR Beef Booster and water, cover and cook in a combi oven at 90°C for 10 hours. When the lamb is falling off the bone, remove from oven and shred the meat roughly.
Heat 500ml water in a saucepan and add KNORR Rich Brown Gravy, whisk and bring to boil, simmer for 2 minutes or until thickened.
Transfer to serving plates, spoon over KNORR Demi Glace.

To Serve

Serve with roasted vegetables and sautéed silverbeet or spinach.