Saag Paneer
Saag curry is characterized by its green colour, thanks to the addition of finely chopped spinach. Paneer is a traditional Indian cheese made from milk curd. This mild creamy dish has a slight acidity from the yoghurt stirred through at the end.
Vegetables
Curries & Stir Fry
Indian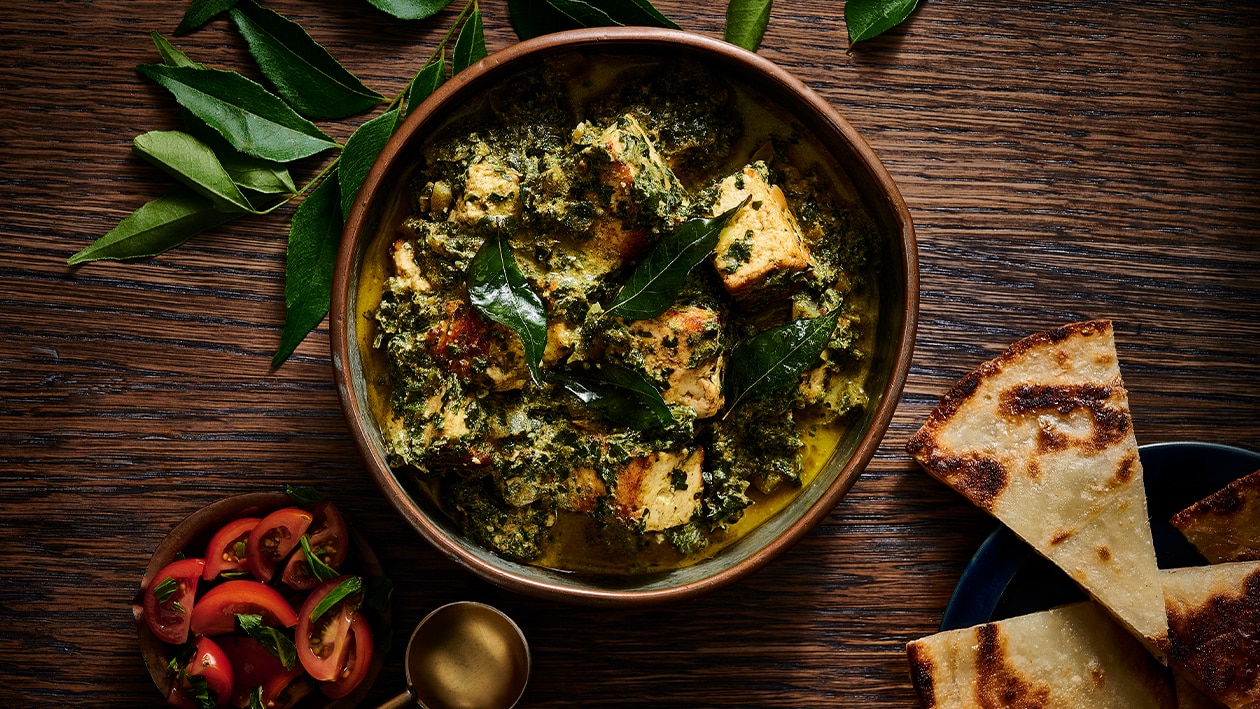 Ingredients per serve
Saag Paneer
Paneer
KNORR Intense Flavours Roast Umami 400 ml
/g
50.0 g
0%
Curry Sauce
Turmeric powder
/g
5.0 g
0%
Ginger, grated
/g
10.0 g
0%
KNORR Patak's Mild Curry Paste 1.05 kg
/g
100.0 g
0%
Baby spinach
/g
250.0 g
0%
Greek yoghurt
/g
125.0 g
0%
Paneer
Curry Sauce
Preparation
Paneer

Cut paneer into 2 cm cubes. Marinate in KNORR Intense Flavours Umami for 30 minutes. 
Fry paneer in half the oil until golden. Drain.

Curry Sauce

Chop onion. Heat remaining oil in a large pan. Add onion, cook for 5 minutes until golden then stir in turmeric and ginger. Cook for 1 minute before adding KNORR Mild Curry Paste. Cook for 2-3 minutes. 
Mix KNORR Vegetable Booster with 800 ml of warm water, whisking until combined. Add to pan and simmer sauce for 15 minutes. Return paneer to pan, stir through finely chopped baby spinach and yoghurt. Simmer for 5 minutes then serve.

To Serve

Serve paneer curry garnished with deep fried curry leaves accompanied by a tomato raita.