Add a spin to the traditional meatballs by adding the flavours of India with Knorr Patak's Rogan Josh Paste to a tasty spiced tomato-based sauce. Great served with steamed vegetables and mash or more traditional Indian accompaniments of steamed rice, naan bread and mango chutney.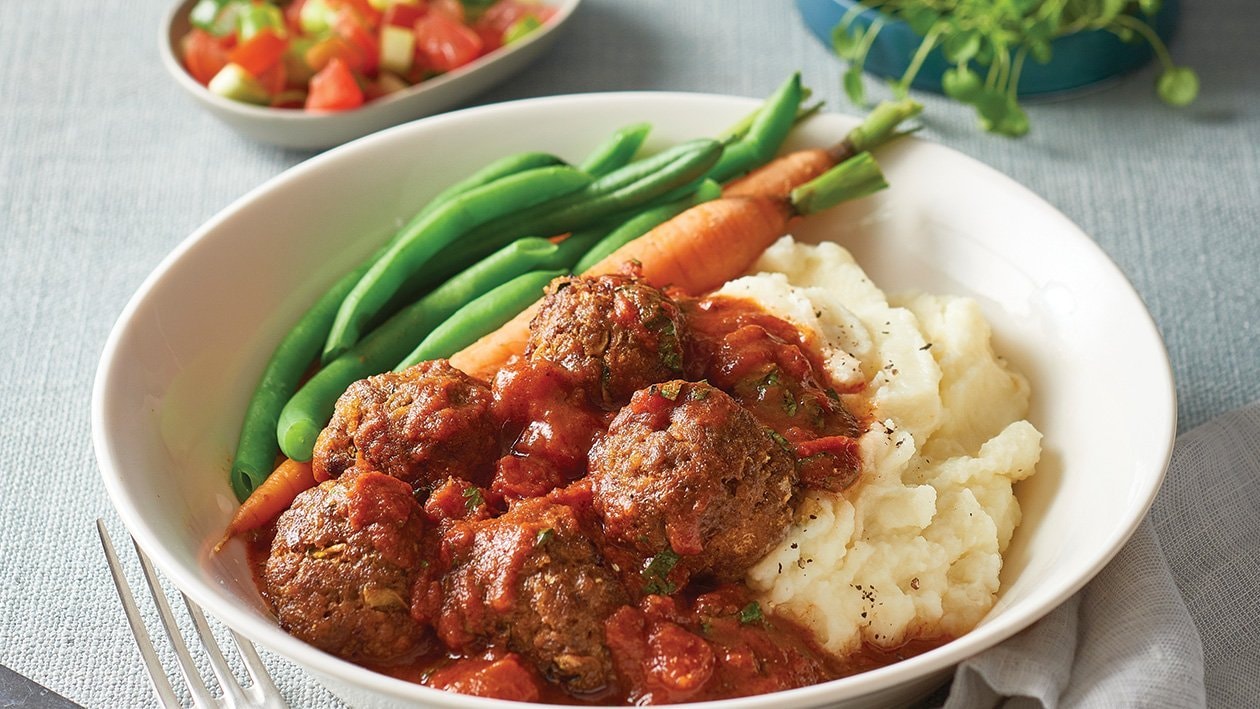 Ingredients per serve
Method
Zucchini, roughly grated

200.0 g

Breadcrumbs, dried

250.0 g

Water (for mash)

550.0 ml
Serving Suggestion
Steamed Vegetables, To Serve

Tomato Cucumber Raita, To Serve
Preparation
Method

Place pork mince, add 120g of Knorr Patak's Rogan Josh Paste, zucchini and breadcrumbs in a large bowl. Mix until fully combined. Roll into 30 meatballs.
Brown the meatballs in a combi oven at 180°C for 15-20 minutes.
In a pot, bring water and salt to the boil. Once boiled remove from heat and add in the milk and Knorr Potato Flakes. Whisk until combined, sit for 2 minutes then whisk again.
Meanwhile heat oil in large frying pan over medium heat. Add the remaining Knorr Patak's Rogan Josh Paste (60g), cook for 1 minute, then add water, Knorr Concentrated Liquid Chicken Stock and Knorr Pronto Napoli. Simmer for 5 minutes until thickened slightly.

Serving Suggestion

Serve lamb with korma sauce, accompanied with steamed vegetables, potato mash and tomato coriander raita.