PG Tips 500 x 2.2 g tea bags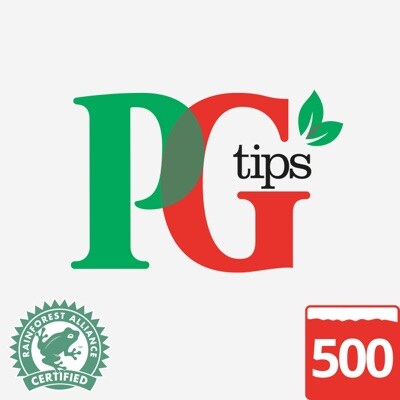 PG Tips 500 x 2.2 g tea bags
How this product will help you
PG Tips is one of the most widely-consumed English teas.
Only the top two leaves and bud (known as 'tips') are chosen for PG Tips, giving the tea its name and natural, refreshing taste.
This bulk pack of 500 tagless tea bags is ideal for use in office kitchens, restaurants & café's and for catering.
More Product Information
All product information
Benefits & Allergen Information
Suitable for Vegetarians
Ingredients
Ingredients: Black Tea.