PG Tips 500 x 2.2 g tea bags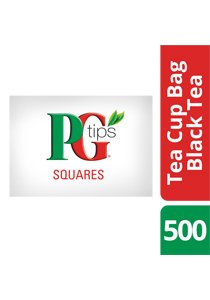 PG Tips 500 x 2.2 g tea bags
All product information
Benefits & Allergen Information
Suitable for Vegetarians
Key product information
Description
A blend of black teas.
Container
Cardboard carton
Usage information
Preparation
To serve: Place one tea bag for each person in a cup or pot. Pour in fresh boiling water. Allow to infuse for 2-3 minutes. Add milk, sugar or honey as desired.
Yield
Weight per serving/portion: 2.2 g.
Storage
Store in a cool dry place.