CHOYSA Square Tea Bags 500's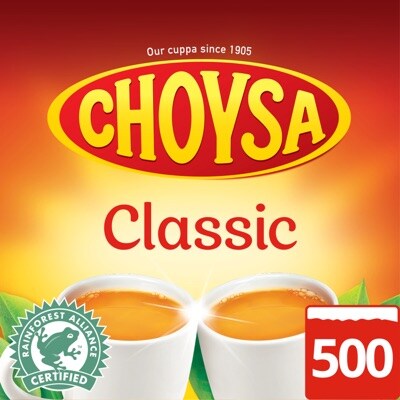 CHOYSA Square Tea Bags 500's
How this product will help you
CHOYSA tea was first introduced to New Zealand by Auckland's Bond brothers in 1905 and it has become an iconic Kiwi brand.
Made from the blends of the finest small leaf tea to create a rich, full flavour black tea with a refreshing aroma.
This pack of 500 traditional square CHOYSA teabags is ideal for small offices, restaurants & café's and catering.
More Product Information
All product information
Benefits & Allergen Information
Suitable for Vegetarians